As much as we hate to admit it, there may come a time when in an Emergency we are unable to tell the Emergency Medical Technicians about our special plumbing! This simple precaution could save your life in just such an emergency.
First I made up my own version of an "Information Card" for my wallet:
.
FRONT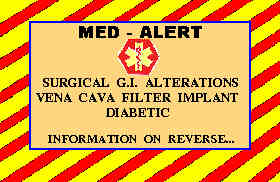 BACK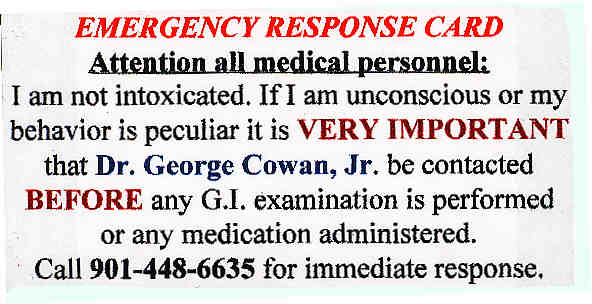 One day I let my imagination go and I realized that, especially women and their purse, there might even be a time when I could be separated from my wallet. So I invested $12.95 in a Speidel neckalace (Stock Number 1164/00) (Bar Code 0 79631 80891 0). There are other choices/price ranges; necklace, bracelets, and/or emergency information cards. The point is you need at least one!
FRONT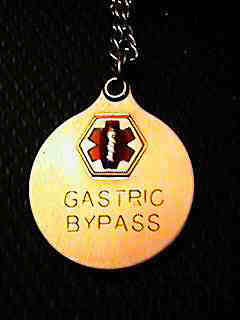 BACK